C2C Leg#3 Day 5 Falls City to Atchison - This is NOT flat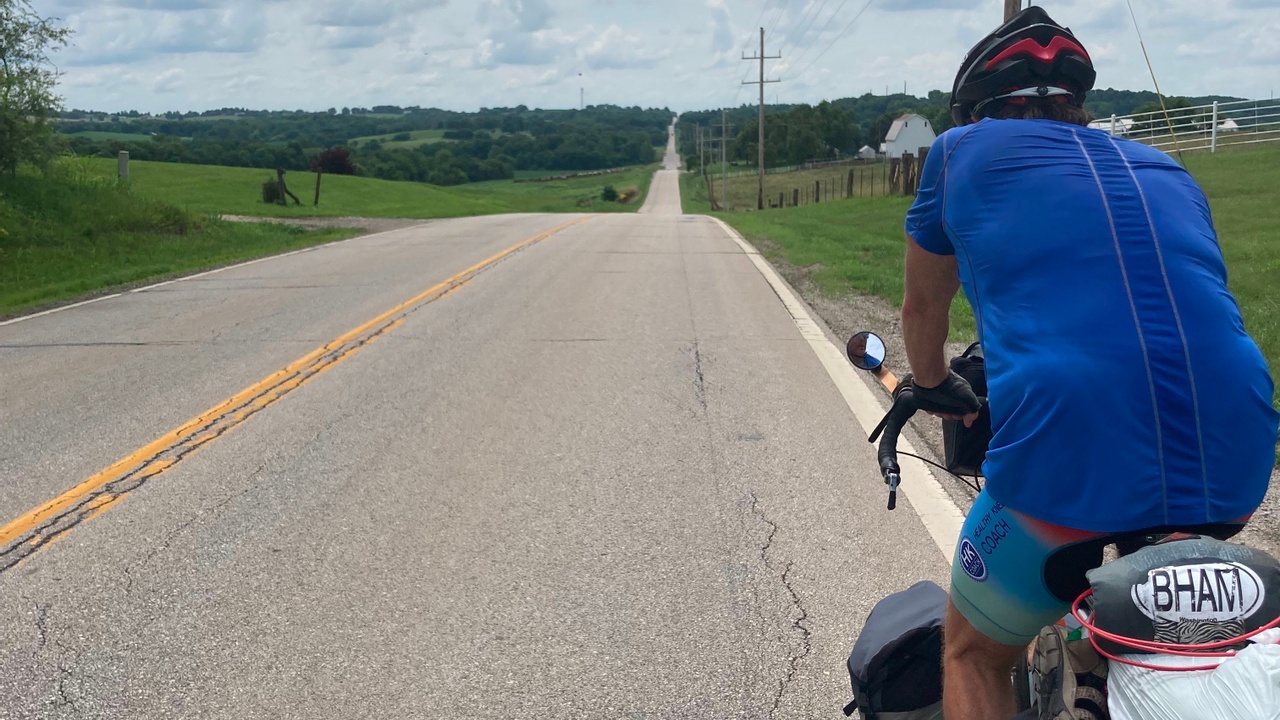 7/1/21
Day 5: Falls City, Nebraska to Atchison, Kansas
Miles: 54.7
Total Miles: 279.1
MYZone MEPs: 715
Our standard breakfast of a can of peaches and granola...
Then we left Fall City to Rulo on quiet State Highway 159 was rolling hill after rolling hill. We mostly had a tailwind to help us along and even had a shoulder to ride on for a little way.
At Rolo (no services), we paused at a Lewis & Clark marker.
Rolo - not really a town...
Then turned onto Kansas 7 scenic route riding along the Missouri, in the river plain. This was a beautiful, flat, light traffic road with a bit of a tailwind too. Nice!
It was very peaceful riding, listening to the bird calls. Check out the crazy clouds in the sky! We are thankful for any cloud cover... it's in the 80's
This is the first time that we rode along the Missouri River where we could actually see the river. It's called "the Big Muddy" for a good reason...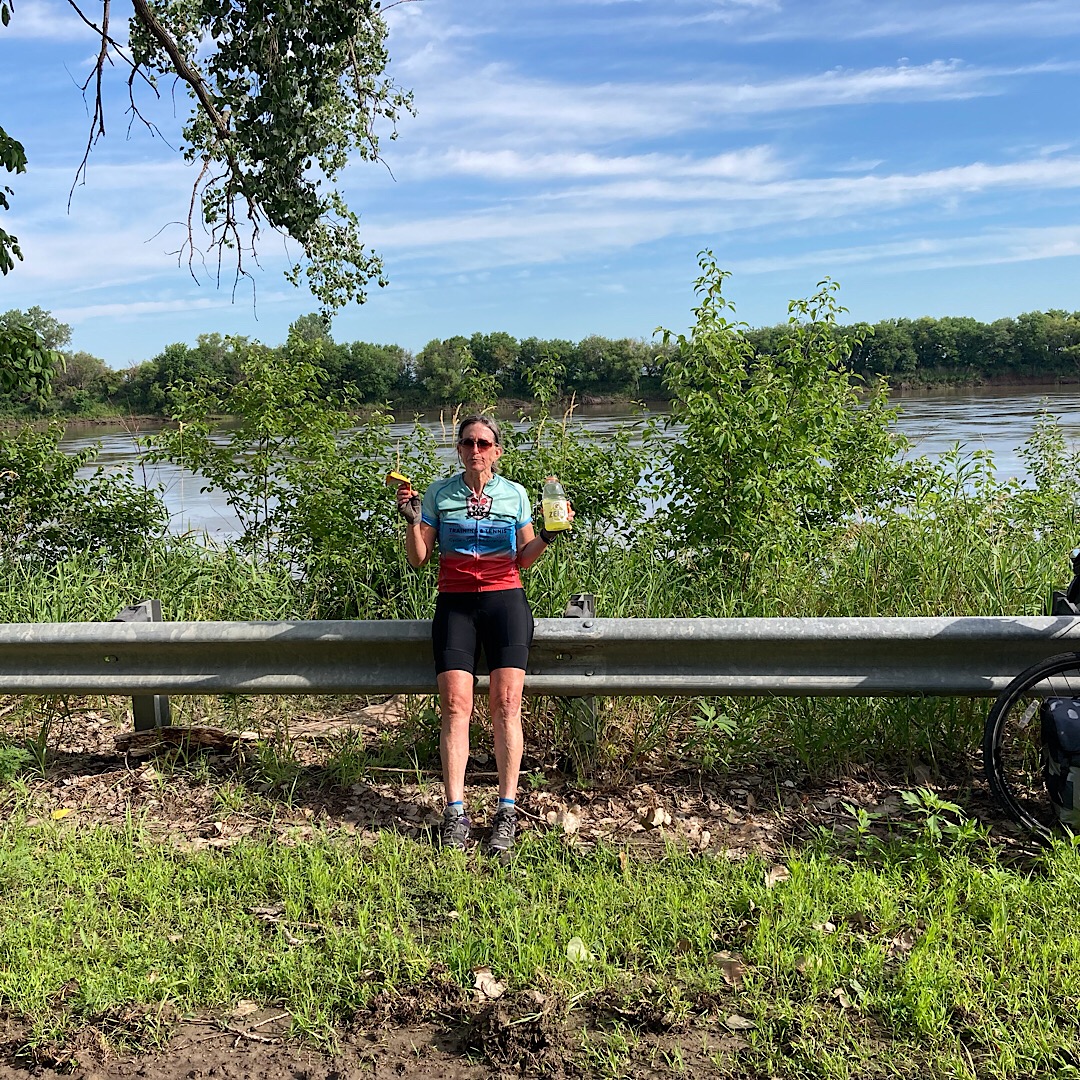 15 mile first break along the Missouri River.
We entered into Kansas, but since we were on the White Cloud Reservation, there was simply the County Line sign.
There's the Missouri River!
We ride through the non-existent towns of Iowa Point, Sparks, and Fanning. Stopped at about 31 miles for some shade and lunch on a small side bridge over the Wolf River.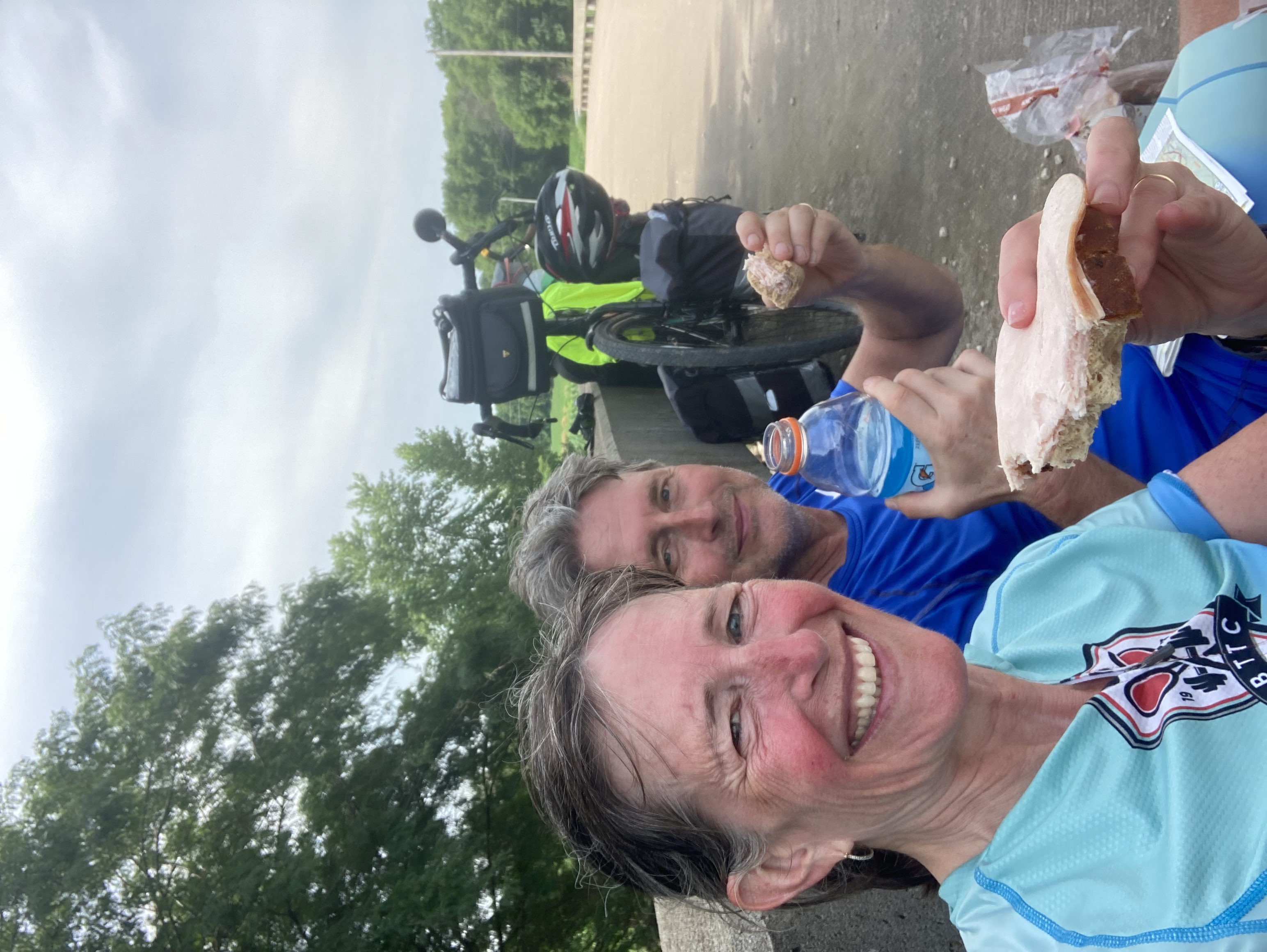 After non-existent Fanning, the road gets busier -no shoulder - and we have 10 miles of long steep rolling hills to get to Atchison. ALL of the semi trucks that pass us have been very courteous and give us a wide pass. Thanks semi-drivers!
LOOK AT THAT LOOOONG RIBBON OF ROAD....
Yep, we are going there. On every hill I'm thankful for my Granny gears. There is no point to try to go fast. Take your time, spin up each hill. Wipe the sweat out of your eyes. Wave to the truckers.
Finally, we drop into Atchison.
We decide to stay in town for our rest day tomorrow and book a room at the Holiday Inn Express - its perfect. We have Lunch at Pete's Steakhouse (gluten free pizza! And Doug has a huge meaty gyro)
Go to the Hotel for a rest, cocktails and dinner at Willies, then walk about to see some of the beautiful historic homes.
Note the dragons on the roof of this beautiful home...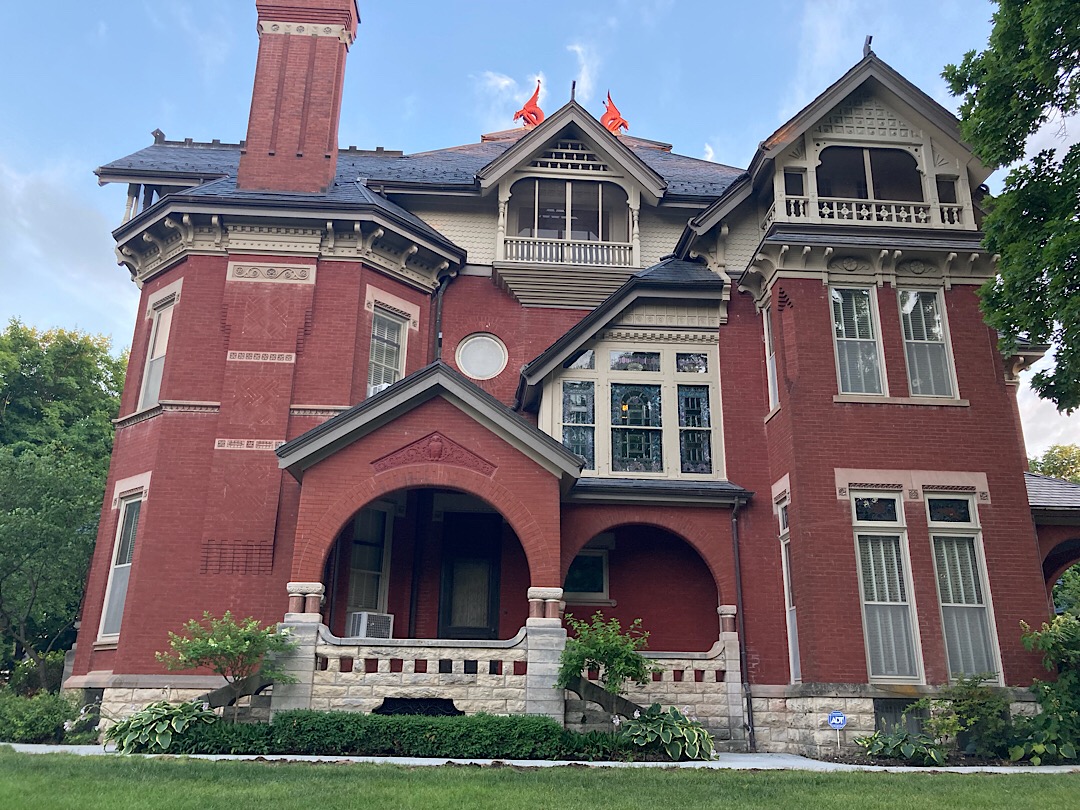 Too bad we don't have any fun together...